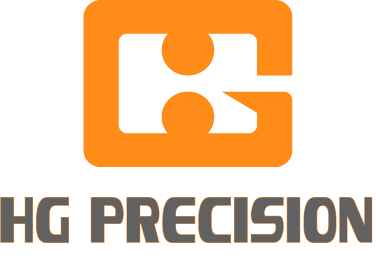 HG Precision Component Co Ltd
Send message
About
HG Precision has been listening to our progressive die and mold standard parts, and sheet metal components customers to learn about and respond to their needs and expectations. Over the years, our responsiveness has enabled us to grow into a full-service organization with an extensive line of products, exceptional customization capabilities, and an unswerving commitment to quality.

HG Precision serve includes: metal and injection molding manufacturers; industrial and electronic manufacturers; medical, pharmaceutical, and automotive and aircraft manufacturers; and automation equipment manufacturers, precision jig and fixture.

Our comprehensive and ever-expanding catalog reflects our steadfast commitment to listening to our customers'needs. We offer an extensive line of wire cutting and grinding, close space punches, punch blanks, stepped punches, ejector punches, pilot punches, bevel-headed punches, core pins, mold pins, straight ejector pins, EDM die blanks, precision die buttons, tool blanks, sleeves, and automation equipment components, block, shaft, jig plate, and fixture. In addition, manufacturers worldwide rely on our unmatched custom capabilities.

Using our state-of-the-art production equipment, our experienced team of engineers and highly skilled machinist assure built-in quality control and personalized service each step of the way. Whether it's just one-off component or the most demanding high-volume production, we insist on precision and perfection in each punch, die, blank, or pin, block, plate we manufacture. All HG Precision products are created to meet the most rigorous national and international specifications and certifications. From the simplest dowel pins to the most complex core pins, we have the engineering experience and production capabilities for virtually any configuration.

As a Learning Organization, we are strategically aligned to deliver optimum value to every customer. This commitment is reflected by following the principles and practices of Lean Manufacturing, and by employing the tools and methodologies of Six Sigma. We continue to listen. We continue to learn. We continue to deliver. It's how we fulfill our mission to "Define Excellence" in everything we do.
Business type
Manufacturer
Primary industry
Fabrication Services
Main products

Precision Mold Parts
Punch & Die
CNC Machinery Components

Area served
Worldwide
Bikudo member since
December 2022
Frequently asked questions
Q. I just reviewed your catalog. It is well laid out and easy to use. Do you also manufacture your mold parts, punches, close space punches, stepped close space punches, punch blanks, ejector punch blanks, ejector punch components, stepped punches, ejector punches, pilot punches, EDM Die blanks, precision die buttons, die blanks, tool blanks, fractional tool blanks, decimal tool blanks, forged pins, core pins, mold pins, ejector pins, economy ejector pins, machinery parts, jig and fixture, Nitrided ejector pins, Nitrided ejector pins shoulder type and Core pin styles SH and HH in metric sizes also?
Yes, contact us at: ivy@hgprecision.com; 0086-13709654005(whatsapp) and an Inside Sales associate will provide you with a quote and lead time for metric sizes.

Q. What if we can't find what we need in your catalog?
No problem. Our custom capabilities are unmatched. Our team of process engineers will work with you from start to finish. They will evaluate your specifications and design a process using state of the art production equipment operated by highly skilled, experienced operators to consistently meet your requirements. Approximately 70% of our business is custom orders and special requests, you can count on us to meet your specifications and exceed your expectations.

Q. Do you chemical etch or laser etch your parts?
We are able to provide both processes, but the Laser etch gives a much better result.

Q. Why laser mark?
Some time ago before lasers, the only way to achieve a mark was by physical engraving, letter punching, electro-chemical or acid etching, and various methods of painting. They worked and many of those methods are still in use today however, they each had obstacles to overcome. Some obstacles like contours made it difficult to for paints or letter punching. Although chemical etching would work it was expensive and time consuming to purchase, and then let's hope it doesn't rust from the etching solution or neutralizer. The costs, production time, and headache stories go on and on.

Q. What metals do you work with?
Precision Punch has the widest range of in-stock materials in our industry. We stock M-2, A-2, D-2, 52-100, PM-M4, PM-10V, PM-9V,S-7, 17-4, 15-5, 300 and 400 series stainless steel, H-13, M-42, M-7, PM-3V to mention a few. Material import from Europe, Japan, Taiwan, Chinese inside including.

Q. What field are your precision components supply for?
The precision components are supply for stamping mold, tooling and die; machinery parts; automotive parts; electrical precision components; jig and fixture; medical equipment parts; the material is about ceramic, iron, aluminium, steel, copper, and special steel and so on.

Q. How should I contact to send in my RFQ?
Here are a few ways to send in your RFQ
E-mail: ivy@hgprecision.com
Online at request for quote
Call: 0086-13709654005 or whatsapp: 0086-13709654005
Or skype: joyo.ivy

Q. What is your MOQ about the purchase?
The MOQ is 1pc min.
Contact info
| | |
| --- | --- |
| Address | 1st Guangjiao Road, Beijiao Town, Foshan City, Guangdong Province, 52800, China |
| Phone number | +86-13709654005 |
| E-mail | sales@hg-jingmi.com |
| Website | https://www.hg-jingmi.com |