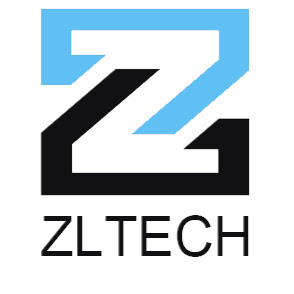 Jinan Zhongli Laser Equipment Co Ltd
Send message
About
Zhongli Laser (ZLTECH) is one of the biggest laser equipment manufacturers in China. We manufacture Laser Cutting Machine, Laser Marking Machine and Laser Welding Machines. We have exported our equipment to many countries, including Korea, USA, UK, Italy, Australia, Ukraine, Russia, Japan, Britain, Malaysia etc.

ZLTECH all series product have CE certificate and passed FDA registration. We accept feedback and suggestions from customers everyday to advanced upgrade our machines We believe that it's the best way to improve and optimize our products, and help us to provide products and services that meet customers' expectations.

Why Choose ZLTECH:

High Accuracy Requirement from ZLTECH

In order to ensure the high precision, every equipment will be finished with fine milling and high-temperature aging treatment, the structure will not deform after long-term use.

Strict Quality Control

ZLTECH has a strict and systematic quality control for each processing, from materials, production and delivery. We use high-tech precision instruments to measure the accuracy and transmission speed of the machine. The main test includes rail transmission accuracy level test, cutting head vertical test, bed parallel and perpendicular test, etc.

Independent and Experienced R&D Department

In order to provide customized service to customers and meet different working requirement, ZLTECH established one independent R&D team, which has 12 professional engineers. ZLTECH will update and innovate regularly.

Professional Sales & Service Team

• Free sample test
• Fast delivery time
• 3 years quality warranty
• 24-Hours considerate service
• Technical support service online in Time
• Factory or door training free of charge
Business type
Manufacturer
Primary industry
Industrial Machinery
Main products

Laser Cutting Machine
Laser Marking Machine
Laser Welding Machine

Certification
FDA, CE
Area served
Worldwide
Bikudo member since
January 2023
Frequently asked questions
Q. If I know nothing about fiber laser cutting machine, which model should I choose?
Please tell us your materials, thickness, size and the cutting objects (plates, tubes, etc) then we will provide you professional suggestions.

Q. If I do not know how to operate the fiber laser cutter, how you can help me?
First, we have detailed user manual and videos for your learning. Second, our engineers will provide you technical support in time. If you want, we can provide you training in our factory or your door.

Q. If there is some problems for some parts during warranty period, will your company repair or replace for me?
Yes, we will. Please send the main part back to us, we will repair and send back them to you. If the broken part can not be repaired anymore, we will send new one to you free of charge. If you need the part in hurry, we will send you new one directly. Our warranty is 3 years.

Q. What's your delivery time?
For our standard model, the delivery time is 10-15 working days. For customzied model, it will need about 20-40 working days.

Q. Can I buy spare parts from your company in future?
Yes, sure. We will provide them to you with our dealer

Q. What's your payment term?
Our standard payment term is 30% in advance and balance before shipping.
We also accept Alibaba trade assurance, Paypal, Western Union, LC, DP, DA.

Q. Do you have CE document for customs clearance?
Yes, ZLTECH products have CE, FDA and some other certificates.

Q. Do I need the gas for my fiber laser cutting machine?
Yes. The compressed air, O2 or N2 are necessary for one fiber laser cutter. For different materials, it will require different gas. Please talk with our sales to get professional suggestion.

Q. Can you send the fiber laser cutter to my door?
Normally, shipping company will ship the machine to your seaport. When machine arrives to seaport, you need make customs clearance and pick up the machine. Total cost will be cheaper than door service. If you prefer to door service, please tell us your address, we will confirm the cost.

Q. Can you customize the machine for me?
Yes, sure, we have a strong technical team and experienced R&D team, we can provide you professional sulotions according to your requirement.

Frequent Questions of Fiber Laser Cutting Machine:

Q. How much does a fiber laser cutting machine cost?
Fiber lasers usually cost in the range of $13,000 to $45,000. Price main depends on the laser power, controller, cutting head, motors and other main component.
We will recommend you the suitable model according to your requirement.

Q. What is fiber laser cutting machine?
Fiber laser cutter is a new type of metal laser cutting machine. The laser beam with high energy will focus on surface of workpiece, and the irradiated area will be melted and vaporized instantly. The slag will be blowed away by the assist gas. Compared with ordinary Co2 laser cutting machines, fiber laser cutting machine saves space and gas consumption, and its photoelectric conversion rate is higher.

Q. What material can a fiber laser cut?
The wavelength of fiber laser is 1064num and its laser can be absorbed by metal materials, such as stainless steel, carbon steel, aluminum, brass, copper, titanium, alloy, etc.
But for non-metals, such as wood, fabric, acrylic, they can not adsorb the fiber laser, so fiber laser cutter can not cut these non-metals.

Q. How long does a fiber laser last?
Fiber lasers have an expected life of around 100,000 hours.
In fact, the diode module in a fiber laser typically last three times longer than other technologies. Most lasers have a life of around 30,000 hours.

Q. Does fiber lasers need auxiliary gas?
Yes, the auxiliary gas are necessary for metal cutting.

Reasons for adding auxiliary gas for fiber laser cutting machine:

1. The auxiliary gas can react with metal materials chemically to increase the cutting ability.
2. The auxiliary gas can blow off the slag in the cutting area through the cutting head to ensure the cutting quality.
3. It can reduce the size of heat-affected zone by cooling the adjacent area of the slit.
4. It can protect the focusing lens and prevent combustion products from polluting the optical lens.

Q. What are the commonly used auxiliary gases for fiber laser cutter?
Air, Oxygen, Nitrogen, Argon gas.

-- Compressed Air:
Air refers to a mixed gas containing oxygen and nitrogen, which can be directly passed into the machine, we can get it with air compressor. In order to save costs, we can use air to cut thinner stainless steel such as 1mm, but the cutting surface has fine burrs, we just need sand it with sandpaper. If the cutting edge quality is not important to you, you can choose air as an auxiliary gas. The air compressor is necessary for air.
Air can be provided by an air compressor at a very low price. Although there is about 20% oxygen in the air, the cutting efficiency is far less than that of oxygen and almost equal to the efficiency of nitrogen. The cut surface is yellow.
Applicable materials: aluminum, aluminum alloy, stainless steel, galvanized steel, non-metal, etc.

-- Oxygen:
Oxygen is used to cut carbon steel. The carbon steel contains more carbon-containing impurities, so O2 can greatly increase the burning speed, improve the cutting quality and make cutting surface more smooth.

-- Nitrogen:
Nitrogen is used to cut non-ferrous metals such as stainless steel and aluminum plates. It can cool, prevent oxidation and blow away slag. Since this kind of material is easily blackened by oxygen cutting, the use of nitrogen can avoid this blackening phenomenon.

Q. How much power does a fiber laser use?
We take 1000w, 1500w and 3000w as examples.

Q. What is the difference between fiber laser and CO2 laser?
The main difference that determines the type of materials each laser can process is the wavelength. A fiber laser usually has a wavelength of 1,060 nm while CO2 lasers have wavelengths in the 10,600 nm range. In general, fiber lasers have many advantages over CO2 lasers.

09 Fiber Laser Cutting Machine V.S CNC Plasma Cutting Machine, Which is better?
Cutting Materials:
CNC Plasma cutting is a processing which uses the heat of high temperature plasma arc to melt (and evaporate) the metal part and uses the momentum of high-speed plasma to eliminate the molten metal to form the incision. CNC Plasma cutter can cut through the electrically conductive materials, such as carbon steel, stainless steel, cooper, brass, aluminum, etc.
Plasma cutting is exclusively used for cutting a variety of metals including stainless steel and aluminium. This includes metals with reflective surfaces, which cannot be manipulated by a laser cutting machine. Unlike plasma machines, laser cutters can be used for many other purposes including trimming, scribing, welding and engraving.

Cutting Accuracy:
The cutting accuracy of fiber laser cutting is much better than cnc plasma cutting machine. Fiber laser can cut 2X more accurate than plasma cutters. Plasma lasers can cut metals at an accuracy of 0.1mm or .004 inches. Laser cutters cuts: .05mm or .002 inches.
Also, if you can get the cutting parameters right in laser cutting, you won't have to worry so much about the cutting dross.
With plasma, you usually have to finish the cut with scraping or shaving because there's leftover residue like dross.
So, if your metal cuts need to be precise, then you need a laser cutter. If you just need to cut simple shapes, and thick ones, then a plasma laser should be alright.

Cutting thickness:
When it comes to cutting various Fiber laser machines are more efficient at cutting thin metals. A fiber laser machine can cut thin metals efficiently up to 25mm or 1 inch. After that, fiber lasers start cutting metal less efficiently. You would need high amounts of power, which by the way cost a lot more money, to cut ticker metals above 25mm or 1 inch.
Plasma on the other hand can effectively cut any kind of metal up to 80mm thick or 3 inches. Interestingly, plasma can start cutting faster than laser when cutting thicker materials.

Cost:
A metal plasma cutting machine is more affordable than laser, especially when comparing high-end plasma machines with high-end laser ones. This is mostly due to the cost of operating each machine on a daily basis and the speed at which each machine can work. Unsurprisingly, a machine that's cheaper to run results in a finished product that's most cost effective for your business.
Contact info
| | |
| --- | --- |
| Address | C1, Floor 3, Shuntai Building, Gaoxin District, Jinan City, China |
| Phone number | +86 136 7881 6312 |
| E-mail | admin@zllaser.com |
| Website | https://www.zllaser.com |