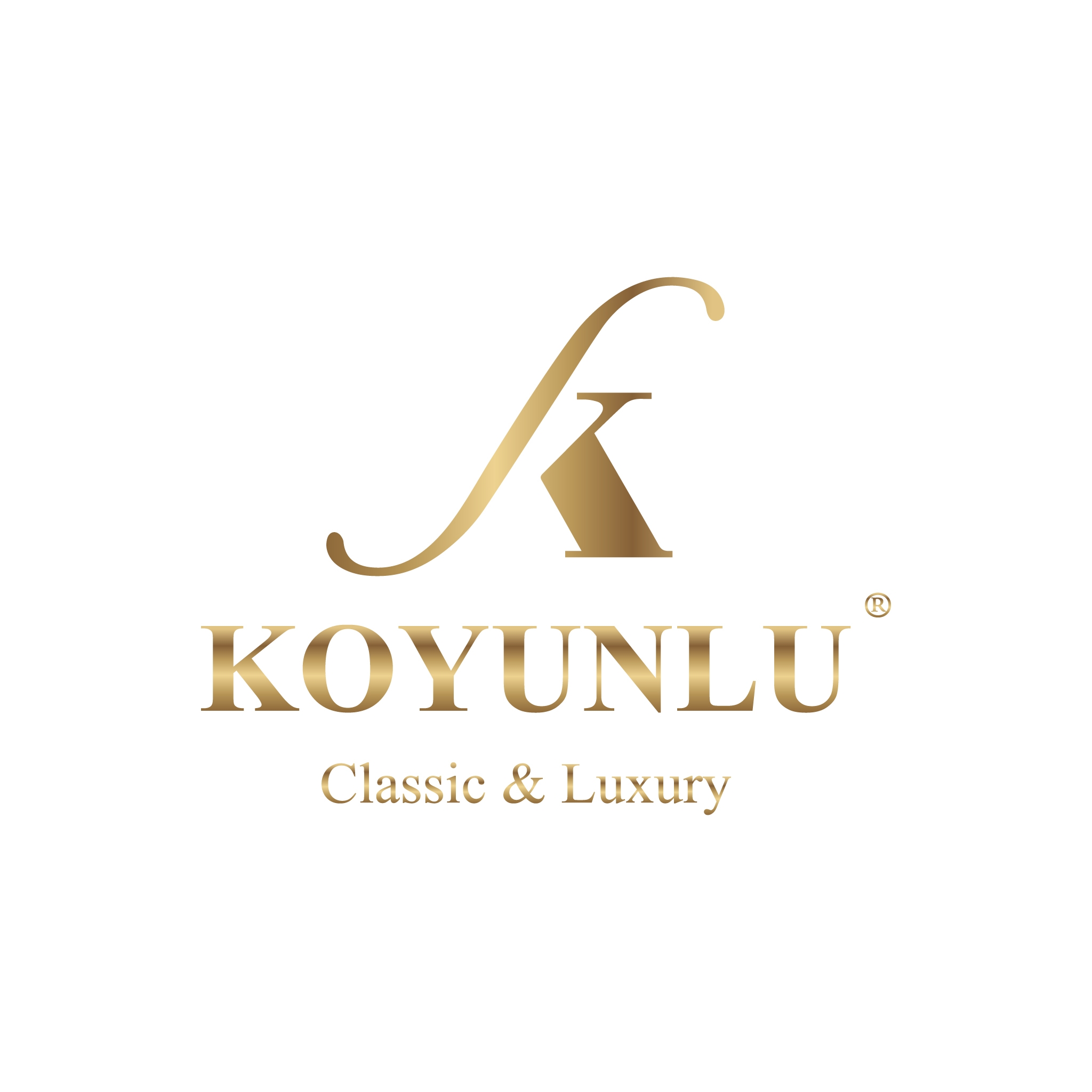 Contact
About us
Brand Story:

The foundations of the Koyunlu Sofa are laid as a result of the fact that a curious and far-reaching pair of eyes watches its master with admiration and well-intentioned emulation in a small workshop in the furniture sector, which has just raised its head to the sky in the 1950s. This apprentice, who is just leaving the path of his master, who blows his soul and nature into the tree when he is still a child, is getting his halal and alchemy from his master when the calendars show the year 1976 and he starts to produce his own production. He is studying the art of carving trees in a completely different dimension with his friends, whom he went on this road together. The word he hears in his master never goes out of his mind; 'When you start walking a path, the path appears to you'. Today, the furniture that this curious apprentice has put in the partner, which he has created with chisels sharpened with a skill that penetrates the nature of the tree; It contains craft, art and mastery in 81 provinces of Turkey and in 32 countries abroad.

About Us:

Founded by Mustafa Yücel in 1976, Koyunlu Furniture continues its brand journey as of 1999 by his son Ömer Yücel. Koyunlu Furniture, which produces the highest quality furniture in the classical furniture sunday, is also a brand ambassador of Turkish furniture in its field in 32 countries of the world. Koyunlu Furniture, which has signed boutique designs especially with personalized dimensions, has differentiated itself from its stakeholders in the sector in the target sunday. With its wide product range, distinguished customer portfolio and personalized designs, Koyunlu Furniture is rapidly moving to the top of the sector as a half-century-old 'çınar' of Turkish furniture with its strength both in after-sales service and distribution channels.

Vision:

What are our hopes and dreams?
As Koyunlu Furniture, we process the inspiration we take from all areas of life into a tree loop by loop, and we aim to be the best of our own style and space. We aim to transform our master-apprentice relationship into an academy that includes the integrity of crafts, both in Turkey and in the world; we aim to be in close cooperation with different artisans from all cultures. In our production discipline, we internalize the concerns that human history will suffer from in the near future, from sustainability to the global climate crisis, and we are working to make the world even more livable with our R&D studies.

Mission:

• What kind of business are we doing?
• Who is our target audience? To whom do we offer a service?
• What kind of service do we provide to our customers?

Koyunlu Furniture especially maintains its claim and promise that craftsmanship is beyond a uniform production discipline by producing the same quality products to the desired extent. It prioritizes the satisfaction of each of its guests with a design approach that does not take eyes off of classic furniture and products with a 3-year warranty. It offers the highest quality service to all its guests, who have determined luxury and neoclassical style as a decoration trend in their homes with its demure and innovative brand identity both at home and abroad. Koyunlu Furniture, which interprets all the furniture in its living spaces with its own style and craftsmanship, integrates the mastery it has received from the past into today's technologies and draws an innovative road map for itself.
| | |
| --- | --- |
| Business type | Manufacturer |
| Industry | Furniture |
| Products | Classic Furniture |
| Established | 1976 |
| Ships to | Worldwide |
Contact info
| | |
| --- | --- |
| Address | Mahmudiye Mahallesi 13. Mobilya Sk. No : 45 İnegöl/İnegöl/Bursa/Turkey |
| Phone | +90 224 713 52 23 |
| Fax | +90 224 715 37 67 |