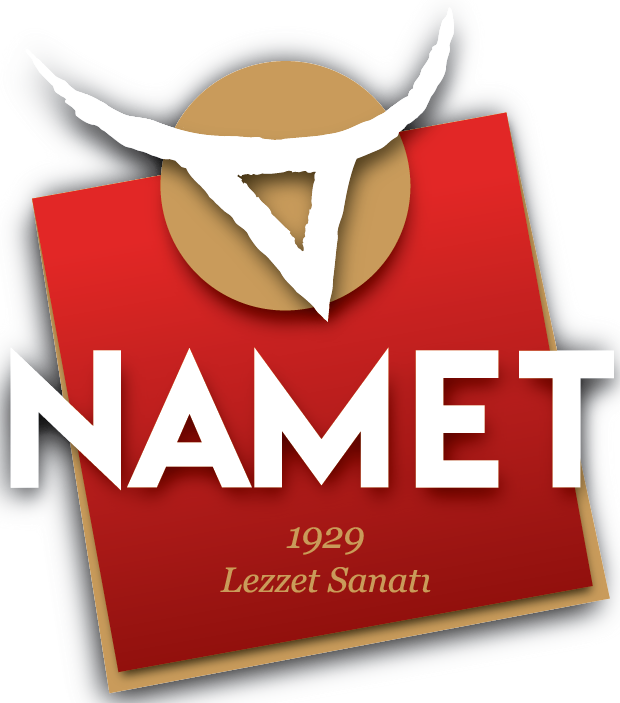 Contact
About us
Leading meat producer of Turkey, Namet, keeps meeting its Genuine Tastes with consumers from generation to generation for 4 generations.

Being on the top with its natural, healthy and reliable products for many years, Namet ranks first among consumers' preferences with its more than 150 various products from delicatessen to fresh meat, from further processed products to frozen ones thanks to its care for hygiene, technology, and taste. Namet competes with itself to produce the better with its business approach that values human health and quality above everything in the most advanced production plant of Turkey.

Growing experience and expertise for generations...
As the fastest growing company among the biggest 500 firms of Turkey, Namet brought Maret together under the same roof and became the leading meat producer of Turkey. Namet takes firm steps towards being leader in each field of meat producing thanks to professional management carried out passionately and shaped with a trailblazing vision by Kayar family.

Originator of firsts...
Offering product groups like pastrami, sausage roasting, salami, smoked wiener, roast beef, Namet blazed some trails like pastrami without cummin and packaged pastrami to delicatessen group. Functioning as the pioneer in the whole sector, Namet keeps developing new products to simplify daily life.

Our Mission:

Being an indispensable brand which meets consumers with our Turkish mouth-pleasing, healthy and tasteful products prepared under hygienic conditions thanks to technological opportunities, functions as the art of taste and creates a consuming habit..
Our Vision
Being not only national but also international leading food company which listens to consumers for increasing service quality, takes their ideas and recommendations into account, aims to grow together with other companies in supply chain in meat product sector after bringing them to its own level, increases fertility through making its employees feel like an important link of this system and leads the way for the sector to get bigger...
Our Main Principle

As our founder Ali Kayar says... "I do not produce anything that I will not give to my own child for eating!" We support each product we produce

Our Values:

• Protecting human health with production under the guidance of rules for food safety without wasting natural resources.
• Respecting ethical rules and laws.
• Producing with utmost care for environment and nature.
• Giving importance to informing consumers truly about meat products, producing new and Turkish mouth-pleasing, high-quality and safe products with various tastes in accordance with their needs.
• Increasing fertility through keeping the motivation high with the value it gives to its employees.
• Increasing quality with R&D studies after overhauling technology.
| | |
| --- | --- |
| Business type | Manufacturer |
| Industry | Food & Beverage |
| Products | Meat |
| Established | 1929 |
| Employees | 1.001-5.000 |
| Certification | IFS, BRC, TSE, Halal |
| Trademarks | Namet |
| Ships to | Worldwide |
Contact info
| | |
| --- | --- |
| Address | Akse Mahallesi, Fevzi Çakmak Caddesi, No:132 PK41480, Çayırova, Kocaeli, Turkey |
| Phone | +90 262 658 22 22 |
| Fax | +90 262 658 23 23 |