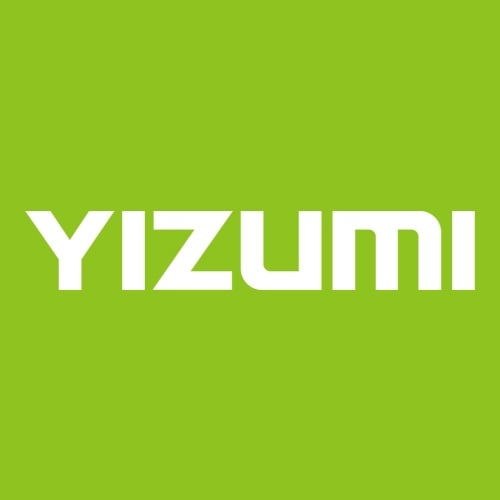 Yizumi Rubber Machinery Co Ltd
Send inquiry
About us
Yizumi Rubber Machinery Co., Ltd., a holding subsidiary of Yizumi Group, was founded in 2009 and has drafted two National Standards for the Rubber Injection Machine Industry. Yizumi rubber injection molding machine ranks among the forefront in China market with a wide range of applications for molding all kinds of rubber parts in automobile, energy, electronics, railway transportation, medical care, household appliances. combining advanced and comprehensive foundation technology from Yizumi group and considerable experience and specialized technology from the rubber machinery team, Yizumi can provide customized solutions to satisfy global customers' personalized needs.

YIZUMI Rubber Injection Moulding Machine R&D Capability And Achievements:

4.i Intelligent Manufacturing Solutions for Rubber Parts:

Lean manufacturing (IE) and IATF 16949:2016 management requirements in the automotive industry are integrated into the design of intelligent equipment hardware & software, and industrial internet platform. Yizumi provides automotive customers with high-quality 4.i intelligent products to meet their various demands in the whole production process, meanwhile help customers to reduce manufacturing and management costs. This solution can be introduced to customers in other industries

The 3rd Generation Energy and Temperature Management System:

Yizumi 3rd Generation Energy Consumption and Temperature Management System, Up to 50% Energy Saving Deeply involved in the study of speed, performance and energy consumption of each action from drive, flow channels to load; Looking into each detail of heat conduction, heat convection to temperature field and energy consumption.

V5 Control and Management System:

Using Intel 4-core high-speed CPU, the performance of machine is greatly improved, and it also has 8 major function modules for equipment and production management. The data sheets of each function module can fully meet the requirements of IATF 16949:2016 or IE lean production. Machine operation, maintenance and management is intelligent and simple.

Injection Unit:

Fixed 3-cylinder type injection structure, simple, professional, accurate, durable, can meet a wide range of needs.
With intellectual property, the fixed 3-cylinder type injection structure successfully used in nearly 3000 machines worldwide, L3R and F3R series .
According to different injection volume and application, Yizumi provides rubber injection system with different structures. Yizumi Group's world level plastic and LSR plastic injection technology can be combined into some machines to provide better solutions for certain specific products.

Clamping Unit of General Models:

Yizumi provides more than 10 kinds of clamping structures with intellectual property, which can easily meet the molding and operation requirements of various products.
Applied the latest 3D finite element simulation software in designing and utilized advanced casting technology, the platen is of lightweight while excellent high-strength and low-load.Big clamping structure facilitates the arrangement of various demoulding devices.
Multiple clamping structures own independent intellectual property rights.

Industry Applications:

Based on the know-how of product molding technology, different combinations of standard modules can be selected to form a large number of professional solutions. These solutions can meet customers' diverse needs economically and efficiently, creating an ideal TCO. Many of the solutions are the first in the world, and become the benchmark in the industry .
Business type

Manufacturer

Main category

Industrial Machinery

Main products

Rubber Injection Moulding Machine

Year established

2009

Export markets

Worldwide
Contact info
Address

No.9-3, Shunchang Road, Wusha Industrial Zone, Daliang, Shunde, Foshan City, Guangdong Province, China

Phone

+86-757-2920-8680

Email

bryci@yizumi.com

Website