Mutlu Bucatini
| | |
| --- | --- |
| Category | Long Cuts |
| Brand | Mutlu |
| Country of origin | Turkey |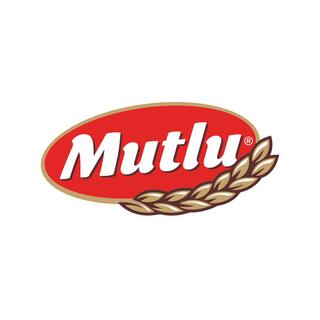 Mutlu Makarna
2. Organize Sanayi Bölgesi Muammer Güler Bulvarı No:44 Başpınar Şehitkâmil Gaziantep TÜRKİYE
Description
WEIGHT: 500 gr
CONTENTS: Durum Wheat Semolina and Water
SHELF LIFE: 2 years

TYPICAL VALUES: 100 g
ENERGY: 1471 kj / 352 kcal
FAT: 1.1 g
SATURATED FAT: 0,1 g
CARBOHYDRATE: 74 g
TOTAL SUGAR: 2,4
FIBRE: 2
PROTEIN: 11 g
SALT: 0,005 g

JOURNEY OF MUTLU PASTA THROUGH THE STONE MILL

• We always seek perfection for a happy blend of flavours. Even if the environmental conditions change, our quality standards do not change.
• With our science and experience, we constantly analyse the purity, appearance, all physical and chemical properties of the grain.
• Special blend wheat is annealed with water for 10 hours. In the meantime, the colouring substances in the wheat pass into the semolina. This is how the amber colour of Mutlu pasta comes out.
• The wheat passes through the stone mill with the Stone Debranning system.
• Thus, mycotoxins and bacteria are separated from the wheat as much as possible.
• The wheat obtained is ground and turns into that delicious semolina of Mutlu Pasta.
• The semolina produced is kneaded in a vacuum vessel.
• Then it goes through the moulds.
• With high heat technology, the starch in the pasta gels. This is how the uniquely fresh consistency of Mutlu Pasta emerges.
• Mutlu Pasta, which is carefully produced in this way, untouched by hand, sets out to reach you after the last controls.