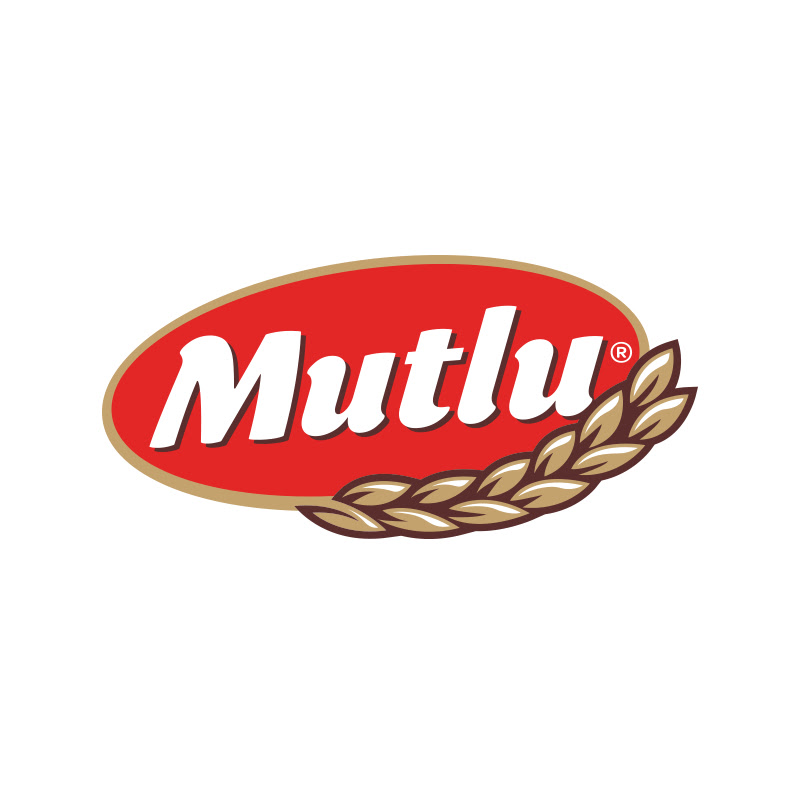 Contact
About us
Mutlu Makarnacılık Sanayi ve Ticaret AŞ, one of the well-established companies of Turkey, with its experience of more than 50 years in the sector, has high quality standards, modern, innovative, and fully automated facilities with 2,500 tons/day wheat processing, 1,600 tons/day pasta, 600 tons/day wheat flour and 40 tons of couscous. It is one of the world's leading food businesses with its couscous production capacity per day.

Mutlu Pasta is Turkey's 171st largest industrial establishment. 2020 ISO Turkey's largest pasta producer with 100% domestic capital, Mutlu Makarnacılık AŞ is among the 10 largest pasta facilities in the world. Our company, which makes production on a total area of ​​195 decares in the 2nd and 5th Organized Industrial Zones in Gaziantep, has become Turkey's 171st largest industrial enterprise with a turnover of 1,950 billion TL in 2020. It has become one of the locomotive food companies in the country with its new line investments and the flour facility that will start operating in Tekirdağ in 2022. We export to more than 100 countries in 6 different continents.

Mutlu Makarnacılık AŞ, which constantly develops and renews itself, its technology, and products, blends its experience in the global market with 50 different products in the categories of pasta, flour, semolina and couscous, and exports to more than 100 countries in Asia, Africa, Europe, the Middle East, South America and North America. We are proud of being the 106th largest exporter company of Turkey with our 180 million USD export in 2020. 2020 TİM has become a pioneer in the sector with its first and only Couscous investment in Turkey.

Mutlu Makarnacılık AŞ, which has differentiated itself with the investments it has made in competition by closely following the technological steps taken in the global market, has become the first and only Couscous manufacturer in Turkey by starting the production of 40ton/day Couscous (moyen&fine) with an investment project completed in 2020. Our company, which prioritizes regional product preferences in its investments along with its visionary management approach, aims to be a pioneer in the investments it plans in the coming years. We produce with a respectable management approach in the world.

Mutlu Makarnacılık AŞ, which has one of the most modern and technological facilities in its sector in Turkey, adopts a socially responsible production model that aims to guarantee sustainability, food safety and reduce environmental impacts. Thanks to the cogeneration facility within our structure, it produces the electricity and heat energy it uses in its factory. In addition, with our #çevremutlubizmutlu social responsibility project, we transform the energy we receive from the sun into production with the solar panel investment we made in our facilities located in the 5th Organized Industrial Zone. We consider it our duty to respect the environment, to leave a cleaner nature for future generations and to transform these concepts into concrete actions. We work to be one of the respected companies in the world with our human-friendly management approach, our responsibilities towards our consumers, sales channels, customers, suppliers and employees, our principles, our business ethics and our #MutluQuality. Even though the environmental conditions change, the # MutluQuality and taste always remain the same.

We took our inspiration from wheat, which was discovered thousands of years ago. With our expert teams, we always look for perfection and carefully select wheat with suitable characteristics in many regions of the world. With our science and experience, we constantly analyse the purity, appearance, all physical and chemical properties of the grain. We follow the efficiency and capacity control completely with automation. All products from production to packaging are packed with robotic machines, boxed, and placed on pallets to be delivered to the end consumer. In our modern and fully equipped laboratories, quality control is followed from every stage of the production processes to the point of sale.

We apply all the requirements of BRC, FSSC22000, ISO22000 Food Safety Management Systems, ISO 9001, 50001 and 27001 systems, which are important in international quality standards from raw material supply to finished product and take hygiene and health measures with precision. In addition, production is carried out in accordance with HALAL and KOSHER standards in our facility. In the changing world markets, we constantly train and improve ourselves for the demands of our consumers and customers. The motto of our company is the understanding of quality, environmentally friendly and innovative products. We will continue to produce innovative products with sustainable, innovative, and developmental projects.

Perfectionism is our greatest passion that makes us HAPPY. Share this happiness with us.

MISSION

National and within the framework of international standards, hygiene and taking into account food safety but also considering the sensitivity of the environment and natural balance, Producing quality and products that make satisfied customers create distinctive new gaining Turkey and foreign markets in terms of prestige and confidence.

VISION

By combining with our modern production systems with qualified workforce, we always make our consumers, customers and employees satisfied and happy with the products we produce.
| | |
| --- | --- |
| Business type | Manufacturer |
| Industry | Food & Beverage |
| Products | Pasta |
| Established | 1972 |
| Certification | ISO 50001, ISO 27001, Kosher, Halal, Brcgs Food Safety, ISO 22000, FSSC 22000, TSE |
| Trademarks | Angelina, Bahar, Mutlu, Fanetta, İrina, Makaroma, Nile, Pasta Lusso, Pasta Ricco, Pastanova, Rianna |
| Ships to | Worldwide |
Contact info
| | |
| --- | --- |
| Address | 2. Organize Sanayi Bölgesi Muammer Güler Bulvarı No:44 Başpınar Şehitkâmil Gaziantep TÜRKİYE |
| Phone | +90 342 337 18 84 |