Metal Laminated Film (TT FILM)
| | |
| --- | --- |
| Category | Heat Transfer Printing |
| Country of origin | Taiwan |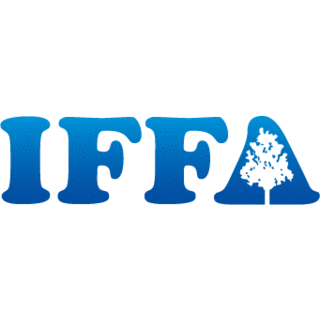 Cheng Chang Hsing (CCH) Industrial Co Ltd
No.37, Lane 612, Hetou Road, Hemei Town, Changhua County, Taiwan
Description
Applicable Substrates:
Aluminum composite panels (ACP), Steel panels, Galvanized sheets, Aluminum panels.

Applications:
building, housing, appliances, transportation, office, outdoors.

Advantages:
IFFA Metal Laminated Film has the merits below:
a. Good visual effects:
IFFA manufactures a wide range of standard and customized patterns of film to give your metal material excellent visual effects and enhances its added values.
b. Good adhesion and flexibility.
c. Outstanding Anti-UV, Anti-chemical, Anti-scratch, dirt-proof and weather-resistance.
d. Non-toxic : the material of IFFA Metal Laminated Film is "green". It contains no halogen. It even qualifies the food safety levels to possibly replace PVC or PVDF in the current market.

Technical Process:

The processing line for IFFA Metal Laminated Film is done by a synthetic equipment which integrates pre-treatment, coating, baking, lamination, protection and cutting in one time decoration in production for steel panels or aluminum composite panels.

a. Prior Treatment
Uncoil the continuous metal roll in the machine, and proceed it by chemical processing to improve the later adhesion between the metal surface the primer.

b. Primer Coating
Dry the metal roll by air knife and infrared rays, and cot it with primer and then for baking.

c. TT Film Lamination:
Draw IFFA Metal Laminated Film into the laminator for the lamination with baked metal roll.

d. Plastic Elastomer Extrusion:
Induct the liquid PE or PP and extrude the plastic elastomer on the other aluminum roll (the process is only for Aluminum Composite Panels, not for steel panels )

e. Combination:
Combine IFFA TT film laminated aluminum roll and the other roll with plastic, and quench it after combination (process for Aluminum Composite Panels only).

f. Cutting
Add the protective membrane on the surface for further protection, then scrape the unnecessary film and cut the metal roll into panels according to the required sizes.