1.5 Layer Forming Fabric
| | |
| --- | --- |
| Category | Forming Fabric |
| Brand | Huatao |
| Country of origin | China |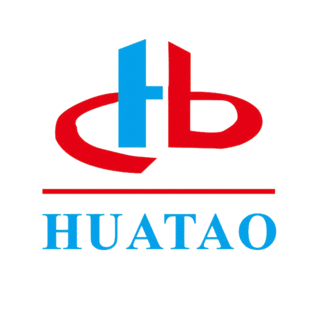 Huatao Group Paper Machine Clothing
No.298 Zhonghua North Street, Xinhua District, Shijiazhuang, China
Description
The forming section consists of a long moving forming fabric supported by wire rolls and dewatering element. For many decades, this forming fabric was made of bronze and called the "wire." Today it is made of synthetic polymer — primarily polyester monofilament — and is called the forming fabric. Newer machines (gap formers) trap the slurry out of the slice between two forming fabric. As the forming fabric moves along the forming section, water drainage is assisted by dewatering element. The fiber then passes over the suction box to pull more water from the furnish. Still more water is removed at the couch roll just before the sheet leaves the forming section. At this point, the sheet consistency is about 20%.

Polyester forming fabric is an important piece of equipment on a papermaking machine and is a device for forming and dewatering paper sheets on a papermaking machine, it dewaters the pulp suspension from the headbox then transports the paper web.

Polyester synthetic forming fabric is a commonly used filter mesh in the forming section of paper machine, the forming wire can be divided into 1 layer, 1.5 layer, double layer, 2.5 layer, and triple layer forming fabric, in order to increase the work life of the polyester forming fabric, Huatao weaves the nylon monofilament with better abrasion resistance in the weft, which makes the fabrics life longer and reduces the cost.

The 1.5 layer forming fabric is actually a 5-shed single layer forming fabric that have modified to have extra yarns which provides it the same properties as that of a double layer one. 1.5 layer forming fabric is easy to clean, increase sheet release as well as retention and with the extra fabric provides an excellent drainage.

The ideal 1.5 layer forming fabric for most paperboard and packaging grades applications, especially where a smooth top surface and long life potential are desired. In addition, Clean mesh yarn technology provides maximum resistance to premature fabric contamination.