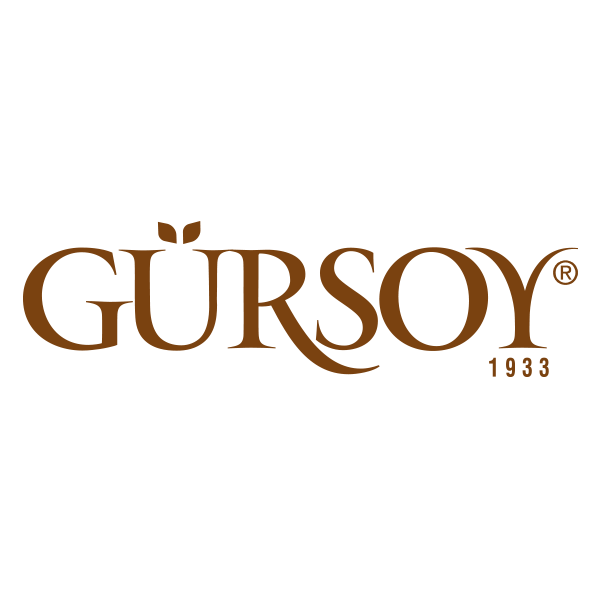 Contact
About us
Based in Ordu, the motherland of hazelnut in the Black Sea Region, Gürsoy was established and has supplied Turkey and the world with top-quality natural and processed hazelnut since 1933.

With our accumulative experience since 1933, we have specialized in the field and used technology to become one of the most innovative companies in the industry. We also show a strong commitment to our founding mission by producing top-quality products and a highly qualified service concept. By that, Gürsoy has become one of the highly sought companies not only in Turkey but also in the world.

As a company that follows closely the developments in the global market, Gursoy strives to integrate all trends in its production system. Gürsoy has a production and sales policy in place, which relates to the customer requests very well and focuses on their demands. Being a supplier to the major food brands and distributors of Turkey and the world, Gürsoy works with leading companies in the chocolate, cake, confectionery, ice-cream, and biscuit industries, both locally and internationally.

History

Having launched its business activities from Ordu, Gürsoy was founded by Dursun Gürsoy, principal founder and grandfather of today's partners of the company, Dursun Oguz Gürsoy, and Nejdet Gürsoy.

1933
• Founded by Dursun Gürsoy in Ordu as a sole proprietorship dealing with agricultural products and hazelnut.

1948
• Halit Gürsoy has become the chairman in succession to founder Dursun Gürsoy, after the latter demise in 1948, to become the second generation taking the helm of the company.

1966
• After having engaged in agricultural products and hazelnut for long years, Halit Gürsoy established the first in-house hazelnut cracking facility in Ordu in 1966.

1974
• As a result of significant investments in integrated hazelnut facility, besides hazelnut cracking facility, made in 1974, Halit Gürsoy achieved great successes from 1974 to 1986.
• In this period, Gürsoy has gained great demand for its products overseas, particularly in Europe.

1986
• The company's status grew to an Incorporated Company with family members as a founding partner.

1996-1999
• In 1996, Gürsoy started production in the modern facilities constructed in the Efirli neighborhood, Persembe town of Ordu. The facilities consist of a cracking factory and a processing factory.
• An ISO9002 Quality Certificate was obtained in 1998 as a part of several investments made to improve production, service quality, and customer satisfaction.
• HACCP and GMP systems are integrated into the factory in 1998 to improve product quality standards.
• The first microbiology laboratory was commissioned in 1999.

2002
• The status of Special Food Laboratory is obtained from the Ministry of Agriculture and Village Affairs in 2002 to carry out aflatoxin tests.

2003
• The Microbiology and Toxicology units of Special Gürsoy Food Laboratory retrofitted to meet the increasing customer expectations.
• The company received ISO9001:2000 Quality Certificate.
• The second cracking factory is launched in Ordu's Organized Industry Zone.

2004
• The company received a BRC Global Standard Quality Certificate.

2006
• The International Food Standard (IFS) Quality Certificate received.
• Enclosed storage area of 1500 m² added to the facilities.
• A Pre-Cleaning and Laser Screening unit established to minimize potential defects and eliminate the external substance that could contaminate the hazelnut kernels.
• Special Gürsoy Food Laboratory received ISO17025:2005 Quality Accreditation Certificate from TURKAK.

2008
• Enclosed storage of 3500 m² opened.

2010
• Acclimatized raw material stores opened.
• SEDEX Social Responsibility audits fully completed.
• The company became a member of SEDEX.
• FSSC22000:2010 Certificate received.
• Halal Certificate received.
• BSCI Audits are satisfactorily completed.
• New retailing production and packaging facility opened in Persembe city.
• The new 2.000 m² acclimatized storage construction completed.
| | |
| --- | --- |
| Business type | Manufacturer |
| Industry | Food & Beverage |
| Products | Hazelnut |
| Established | 1933 |
| Certification | FSSC 22000:2013, BRC, IFS, Halal, Kosher, Ecocert, Sedex, BSCI |
| Ships to | Worldwide |
Contact info
| | |
| --- | --- |
| Address | Kumbaşı Mah. Bülent Ecevit Bulvarı No. 4 Altınordu, Ordu - Turkey |
| Phone | +90 452 225 5150 |
| Fax | +90 452 223 0432 |