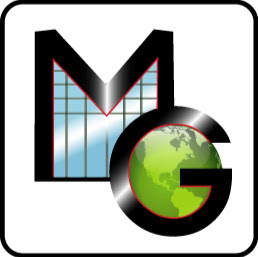 Microgrow Greenhouse Control Systems Inc
Contact supplier
Company overview
Welcome to the world of Micro grow Control Systems. As the leader in the development and sales of watering systems, propagation, misting and fogging, sensors and custom built contactor cabinets, Micro grow products set the standard for cost effective and efficient growing. We are proud to be used at Fortune 500 companies, universities and prominent research institutions.

State-of-the-art computer-based control systems give you the power to meet demands placed upon the busy greenhouse grower without the need to understand the complexity of a computer. Our toggle switch front panel and pre-set factory settings take the worry out of your hands. Our controls, either single or multiple zones, are customized for your growing needs.
| | |
| --- | --- |
| Business type | Manufacturer |
| Primary industry | Industrial Machinery |
| Main products | Greenhouse and Indoor Grow Controls |
| Exports to | Worldwide |
Frequently asked questions
Q. What is Micro Grow Greenhouse Systems Inc?
Micro Grow is one of the largest manufacturers of greenhouse environmental control systems. We have been in business for over twenty years. At Micro Grow, we offer "state of the art" environmental control systems for all levels of greenhouse growing. All of our control systems are based on reliable and precise microprocessor design.

Q. Is Micro Grow involved in any other industries?
Micro Grow is strictly in the greenhouse control business. Other industries including special effect companies and other companies involved with temperature controls and special affects such as the Walt Disney Company have used many of our products, but our business only main focus is the greenhouse environmental control industry.

Q. Why would I want to use a microprocessor based environmental control system in my greenhouse?
In virtually every industry, you will find a microprocessor-based product. From the PC that you use to do the accounting in your operation, to the car that you drive, microprocessors have become a way of life for all of us. The benefits that they provide, their precise reliability, and the usefulness in operating day to day tasks, provides a valuable tool for today's grower.

Q. Are the control systems expensive?
Micro Grow offers a full line of products from very affordable simple individual greenhouse heating and cooling controls, to computer based sophisticated systems that encompass every imaginable aspect of professional greenhouse growing.

Q. What about energy savings?
Simply heating an average commercial greenhouse one single degree over an optimum setting can cost thousands and even tens of thousands of dollars in energy costs per year. The same is true for electric costs. Both heating and cooling energy costs apply. Micro Grow systems allow you to set up to four temperature settings within a single 24 hour day for all of your equipment. The accuracy that Micro Grow provides is within 1 degree.

Q. Can't I save money by just using thermostats?
You would save money on the initial purchase, however no matter how small your operation is the increased gas and electric costs would soon far surpass any initial savings that you would realize. Besides, thermostats will have to be replaced often. Depending on your operation, some installations have paid for their control systems from increased energy savings in only a few months. For larger operations, the payback over a few years of operations can be tens of thousands of dollars in saved energy and labor costs. When you consider that Micro Grow systems are accurate to within 1 degree, and the very best thermostat most likely will give you an accuracy of +/- 3 degrees at the most, the savings will compound.

Q. Are there other benefits?
Growers across the board report increased crop quality and major labor savings besides the energy savings that they realize.

Q. How do your systems work?
Our systems are based on a very simply concept. We monitor the greenhouse environment by means of proven and reliable sensors. The grower sets various parameters for all of the greenhouse equipment. When the control system senses that the desired range of temperature, and humidity (if used) is out of the desired range, it will energize the available connected equipment to try and bring the greenhouse environment back to the desired operational range. All of the switching of the greenhouse equipment is accomplished using industrial rated load contactors and relays?

Q. Can Micro Grow supply everything I need?
Yes, Micro Grow not only can supply all of your control and sensor needs, but we even have available custom relay and contactor cabinets designed for your particular installation and your particular equipment. These panel are very reasonable, and carry a UL listing.

Q. I have a small greenhouse, could I benefit from a Micro Grow system?
When the energy savings are coupled with the increased quality and production, along with the labor savings, you will generally find that most all of the modern commercial growers are utilizing microprocessor based control systems. Our systems are based on a very simply concept. Micro Grow counts as its customers many of the largest and most prestigious names in commercial horticulture.

Q. What about large commercial ranges?
No matter how large and complex, or how small and individualized your needs, Micro Grow can help.

Q. How about institutional and research greenhouse growing operations?
You will find Micro Grow Systems in the finest University, College, and Commercial sector research applications worldwide. With the specialized and precise needs of research growers in mind, Micro Grow Systems have the adaptability, and precision required.

Q. What are some of the sensors that the Micro Grow System can use?
Micro Grow is set up to connect all of the major sensors that you would normally find in a greenhouse. Temperature, humidity, solar levels including PAR (Photosynthetic active radiation), soil temperature, and C02 are utilized. In addition, all of the outdoor sensors such as wind speed and direction, outdoor solar radiation, rain, outdoor temperature, and outdoor humidity can be read and utilized.

Q. What types of greenhouse cooling equipment can be controlled?
Generally, everything available. This would include roof vents, side vents, roll up curtains, exhaust fans, pad pumps, evaporative cooler units, air conditioning systems, etc.

Q. What types of greenhouse heating equipment can be controlled?
Again, virtually every type of heating equipment available can be controlled. Gas fired heaters, hot water heating valves, hot water mixing valves, boilers, and steam heat are all available as standard operational features.

Q. What about other specialized greenhouse equipment like shading, CO2 and air circulation fans?
The ability to operate shade systems and energy curtains, as well as CO2 injectors and burners, fog systems, and air circulation equipment such as HAF fans are all offered as standard features on our Procom units.

Q. What about protection of my greenhouse equipment and crops from severe weather?
A standard feature of Micro Grow Systems is the ability to monitor these adverse weather conditions and shut down the greenhouse ventilation or other equipment in the event of inclement weather. After the weather has passed, all systems return to normal again.

Q. What about snow?
A specialized heated tilting bucket to detect snow is offered with our systems. The most widespread use for this sensor is to turn on overheat heat lines to try and melt the snow on the greenhouse roof so it does not accumulate.

Q. Are the Micro Grow systems difficult to connect?
Quite the contrary, you will find that Micro Grow Systems are very easy to connect to any new or existing greenhouse electrical system. We can assist you every step of the way.

Q. Do I need a special electrician to install the system?
With the concise information provided by Micro Grow, the installation should be within the abilities of any commercial electrician. Some growers even do the entire installation themselves.

Q. How about customer support?
We pride ourselves on a customer support system that we feel is second to none in our industry. Customer support is provided at no charge not only through the warranty period, but even after. As long as you own a Micro Grow product, professional support is always available to you at no charge.

Q. Will these parts ever need to be replaced?
We use only industrial rated parts that stand the test of time in your greenhouse application. Our failure rate rivals the top of the industrial control segment. However, if exposed to harsh elements some sensors will need to be replaced from time to time depending on conditions.

Q. What is your warranty period?
Our products are covered under warranty for a period of one year. If our on site installation services are used, then the warranty period automatically doubles to two full years.

Q. What does your warranty cover?
The warranty covers all control parts, sensors, and switching apparatus supplied by Micro Grow Greenhouse Systems. In the event of an unexpected failure, simply call Micro Grow. We will repair or replace your product at our discretion. Repair and service labor provided by sources other than Micro Grow's in house personnel, are not covered.

Q. Is installation available from Micro Grow?
Yes, we offer as an option, an on-site visit to your facility to perform the final sensor and data connections for your system. We also will provide a complete checkout of your complete system and a training session on the use of your new Micro Grow System. We would be happy to provide a quote for you.

Q. How does Micro Grow sell its products?
We have a complete distributor network available around the world. Please contact us for your needs.

Q. I have other questions, can I contact you?
Please contact us via phone, fax, or email. Again, we pride ourselves on the level of service that we offer to our customers, and our potential customers-to-be.
Contact info
| | |
| --- | --- |
| Address | 42065 Zevo Drive, Ste B-1, Temecula, CA 92590 US |
| Phone number | (951) 296-3340 |
| E-mail | sales@microgrow.com |
| Website | https://microgrow.com |
On Bikudo since December 2022