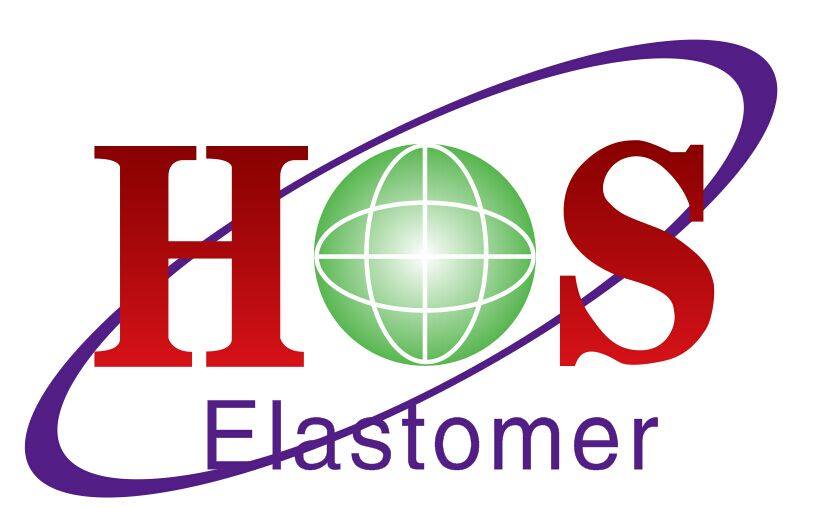 Suzhou Hongshuo Elastomer Technology Co Ltd
Send message
About
Suzhou Hongshuo is a professional enterprise, whose business is research, development, production and sales of thermoplastic elastomer (TPE/TPR, TPV, TPO). The company's headquarters is located in the beautiful city of Suzhou beside the Tai Lake and its production bases are distributed in Suzhou and Tianjin, including five large-scale production workshops and a professional testing center, with a total area of about 60 thousand square meters and eighteen production lines of twin screw extruder.

R & D:

We have a professional R & D team, including one postdoctor, one master and eight undergraduates, and the team has sixteen years' experience in research and development of thermoplastic elastomers. The special material for carpet was first independently developed elastomer and was sold well within and outside China. TPV elastomer has been scale up on a continuous dynamic vulcanization technology with independent intellectual property rights and its annual output can reach 2000 tons. The annual output of TPE/TPR is up to 50000 tons.

Certification and Quality:

According to the requirements of ISO9001:2008 quality management system, we strictly control the whole process of production and operation. At present, we have established a comprehensive series of product and the quality of these products is stable, which all were qualified by PAHS, RoHS, REACH, FDA certification.

Services:

We have sales center or office in Suzhou, Tianjin, Shenzhen, Hefei, Zhengzhou and has a comprehensive sales network and strong sales team, which can satisfy the customer with a one-to-one customized service. Excellent service is the cornerstone of our progress. Our business philosophy is: Innovative quality to seek development, honest service as fundamental.
| | |
| --- | --- |
| Business type | Manufacturer |
| Primary industry | Rubber & Plastics |
| Main products | Thermoplastic Elastomer TPE TPR TPV TPO |
| Year established | 2010 |
| Certification | ISO9001:2008, PAHS, RoHS, REACH, FDA |
| Area served | Worldwide |
| Bikudo member since | January 2023 |
Frequently asked questions
Q. What is TPE?
Thermoplastic elastomers (TPE), sometimes referred to as thermoplastic rubbers, are a class of copolymers or a physical mix of polymers (usually a plastic and a rubber) that consist of materials with both thermoplastic and elastomeric properties. While most elastomers are thermosets, thermoplastics are in contrast relatively easy to use in manufacturing, for example, by injection molding. Thermoplastic elastomers show advantages typical of both rubbery materials and plastic materials.

There are six generic classes of commercial TPEs
Styrenic block copolymers, TPS (TPE-s)
Thermoplastic polyolefinelastomers, TPO (TPE-o)
Thermoplastic Vulcanizates, TPV (TPE-v or TPV)
Thermoplastic polyurethanes, TPU (TPU)
Thermoplastic copolyester, TPC (TPE-E)
Thermoplastic polyamides, TPA (TPE-A)
Not classified thermoplastic elastomers, TPZ

Difference between TPE and TPR:

In short, TPEs are a family of rubber like materials that combine the characteristics of rubber with the recyclability and processing advantages of plastics. TPEs includes TPE, TPR, TPV, TPU etc.

In China, TPE refers to compounds based on SEBS(Styrene-Ethylene-Butadiene-Styrene), TPR refers to compound based on SBS(styrene-butadiene-styrene). In fact, the words SBS or SEBS are often used to describe these compounds when they are in fact raw materials. By describing compounds as SBS or SEBS it enables us to know the general level of performance and properties of the compound.

SBS is based on two-phase block copolymers with hard and soft segments. The styrene end blocks provide thethermoplastic properties and the Butadiene mid-blocks provide the elastomeric properties. SBS is probably the highest volume material produced and is commonly used in footwear, adhesives and lower specification seals and grips, where resistance to chemicals and aging are not critical.

SBS, when hydrogenated, becomes SEBS, as the elimination of the C=C bonds in the butadiene component generated ethylene and butylenes mid-block, hence the SEBS acronym. SEBS is characterised by improved heat resistance, weather resistance, mechanical properties and chemical resistance.

Hongshuo compounds based on SEBS exhibit excellent weathering, UV and ozone resistance making them ideal choice for outdoor and long service life applications.

Rubber VS TPE:

Rubber is an organic polymer that needs to be vulcanized to maintain high elasticity within the temperature range (-50 to 150 ).

Thermoplastic elastomer TPE, an environmentally friendly non-toxic polymer material. TPE material combines the high elasticity of rubber with the processing properties of plastics, does not require vulcanization, and easy processing. It is the preferred raw material by more and more customers to replace PVC, rubber and silicon.

Q. What is TPO?
Thermoplastic olefinic elastomers (TPOs) consist of PP, PE, or other polyolefins as hard segments and rubber components such as ethylene-propylene rubber (EPM, EPDM) as soft segments.

TPO is often used in outdoor products such as roofing for all-terrain vehicles, automobiles, golf carts, and other vehicles.

Q. What is TPV?
TPV, thermoplastic Vulcanizate, part of the TPE family of polymers but are closest in elastomeric properties to EPDM thermoset rubber, combining the characteristics of vulcanized rubber with the processing properties of thermoplastics.
Suzhou Hongshuo TPV has excellent weather resistance and ozone resistance and was mainly used in automotive parts, seals, construction, and electronic communications.
Features of Suzhou Hongshuo TPV:

1. Good elasticity and compression deformation resistance, environmental and aging resistance as EPDM, oil and solvent resistance as CR
2. Wide range of temperature for application (– 60—150℃), a wide range of hardness (Shore 45A - Shore 54D), easy dyeing, greatly improve the freedom of product design
3. Excellent processing performance: suitable for injection, extrusion, blow molding, and other thermoplastic processing methods, efficient, simple, no need to add equipment, adjustable liquidity, low shrinkage
4. Green environmental protection, recyclable use, repeated use of six times no significant decline in performance, in line with EU environmental requirements
5. Light weigh (0.90 - 0.97), sub-gloss and homogeneous appearance, high surface quality, smooth and soft to touch

Q. Can you customize TPEs?
A wide variety of customized TPE TPV options are available to you, such as:

1. Different strength, hardness, colors, elasticity, flame retardant, sub-gloss, shine, transparency, wear resistance,
2. Different processes, e.g, injection molding, extrusion, blow molding, lamination.
3. Prefer to adhesion to PP, PE, ABS, PC, PA, POM and other materials by injection molding, secondary injection molding or double color injection molding.
More details, please feel free to contact us.
Contact info
| | |
| --- | --- |
| Address | 333 Changan Road, Wuzhong District, Suzhou, China |
| Phone number | +86 136-1620-4828 |
| E-mail | info@hskj-tpe.com |
| Hours | Monday-Friday: 9am to 6pm |
| Website | https://www.hs-tpe.com |