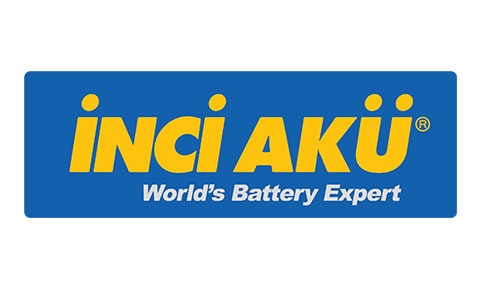 Contact supplier
Company overview
Founded in 1952, İnci Akü A.Ş. that is one of the most important associations of İnci Holding was founded by Cevdet İnci in Manisa Organized Industrial Zone in 1984. After its establishment in 1984, it started its first operations with vehicle products in 1985. Having established the first R&D center of Battery sector in 2009, the company received the first TURQUALITY certificate of the sector in 2010. İnci Akü has taken its place in top 500 Turkish industrial companies list of İstanbul Chamber of Industry prepared annually in each year since 2006. Being among 'top 1.000 exporters' list of Turkish Exporters Assembly announced in every year, İnci Akü has protected its place among top 100 companies in the list of "Most Valuable Turkish Brands" prepared by Brand Finance, which is an international brand evaluation company since 2013. İnci Akü ranked 'the first' in InovaLIG competition organized by Turkish Exporters Association in 2014 for the first time among 400 companies that applied in the category of "Innovation Organization and Culture".

İnci Akü, one of the leader companies of İnci Holding merged its power with global experience and knowledge of new-generation battery technologies of GS Yuasa, which is an important Japanese company and has been conducting its activities as İnci GS Yuasa Akü Sanayi ve Ticaret A.Ş. since 2015.

İnci GS Yuasa Akü Sanayi ve Ticaret A.Ş. has 3 production facilities in Manisa and Central Sales & Marketing Office in İstanbul. Commenced in 2011, the 2nd facility in Manisa is the first production facility of Turkey that has BREEAM (Building Research Establishment Environmental Assessment Method) certificate. With commissioning of the 3rd production facility opened in April 2019, İnci GS Yuasa has the highest battery production capacity of Turkey in automotive batteries.

Producing with the brands of İnci Akü, Yuasa, EAS, Hugel, Blizzaro, GS and İnci Battery, the company reaches consumers with 80 main vendors, 200 Energy Experts, 300 authorized services and 3500 retail sale points. In addition, it exports to more than 80 countries in 6 continents with its strong distributorship network in the abroad.

For further information, visit www.incigsyuasa.com.
| | |
| --- | --- |
| Business type | Manufacturer |
| Primary industry | Vehicle Parts & Accessories |
| Main products | |
| Year established | 1984 |
| Certification | ISO 10002, ISO 45001, ISO 14001, IATF 16949, ISO 9001, TS EN 50342-1, TS 1352-1 EN 60896-11, TS 1352-2 EN 60896-21, TS EN 60254-1, Eurasian Conformity Mark, UkrSEPRO Certification Mark |
| Trademarks | Inci Aku |
| Exports to | Worldwide |
Frequently asked questions
Q. What is Battery?

Battery is an energy storage tool that stores electric power as chemical energy and converts this energy into electric power where necessary.

Its main aim is to start the engine along with starting, lighting and ignition. The main question about meaning of battery may be answered traditionally as conversion of chemical energy reacting with electrical circuit into electric power. However, new-generation batteries manufactured as a result of development of automotive technology also store electric power as chemical energy and may be used where necessary. Thanks to new-generation batteries manufactured with advanced technology, traditional demanding batteries and deformations that may arise during charge-discharge replacements are eliminated. New products may also provide much higher performance with AGM technology and start-stop operations.

Q. What is Battery and How Does Battery Work?

Operating principles and process of batteries include stages that stimulate each other. Starting, lighting, ignition and operation are followed respectively. This matter identifies with the definition of battery in some way. After action of starting the engine, electric power of the vehicle is supplied by alternator. SLI-type, namely lead-acid batteries are designed to release a high blowout flow that is measured in ampere and then charge quickly. These not only start the engine, but also store electric power chemically and are reused again where necessary and have various similar functions. In addition to all these functions, batteries supply extra power needed when electricity requirements of vehicle exceeds the demand from charging system.

Q. What Are the Types of Battery?

Under existing circumstances, batteries are used for all motor vehicles and are called as lead-acid batteries since main substances used in production processes consist of lead and sulphuric acid. All batteries used in motor vehicles have standard working principle covering our answer given to the definition of battery. According to the fields of use, batteries are divided into groups as automotive batteries, stationary batteries and traction batteries. According to types of metal, lead-acid, iron-nickel, nickel-cadmium and silver-zinc batteries are used. These batteries vary depending on efficiency of use and performance. Today, lead-acid batteries are preferred commonly. Lead-acid batteries are divided into two groups as flooded and dry batteries.
Contact info
| | |
| --- | --- |
| Address | Manisa OSB 2. Kısım Keçiliköyosb Mahallesi, Gaziler Caddesi, No: 6, 45030, Yunusemre, Manisa |
| Phone number | +90 (236) 233 25 10 |
| Fax number | +90 (236) 233 25 13 |
| E-mail | info@incigsyuasa.com |
| Website | https://www.inciaku.com |
On Bikudo since January 2023