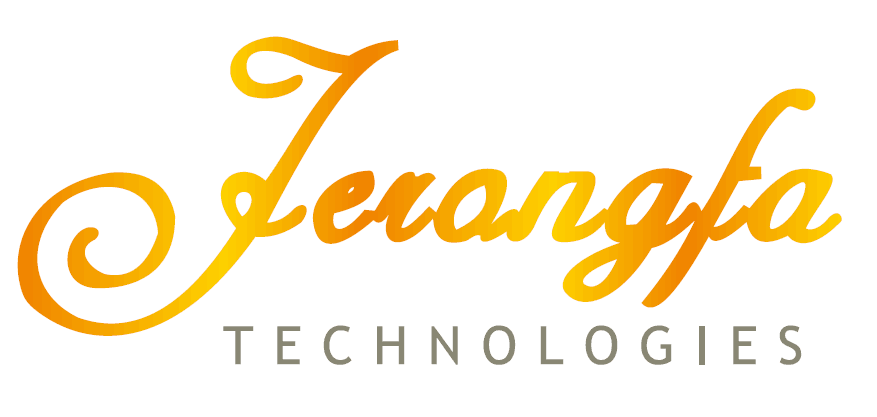 Kunshan Jierongfa Test Control Equipment Co Ltd
Contact
About us
Kunshan Jierongfa Measurement and Control Equipment Co., Ltd. was founded in 2011, located in Kunshan, Jiangsu Province, China's top 100 counties and cities, is a Kunshan City Government entrepreneurship support enterprises. As a professional solution provider of wire and cable online testing solutions, Jettison has helped solve hundreds of customer product online testing problems at home and abroad. We specialize in the management and production of caliper, spark meter, meter meter, on-line measuring and testing system and other related products, and have won a good reputation in the field of on-line program testing such as wire and cable, optical fiber, pipe, non-standard testing. In order to provide customers with professional services and a wide range of solution capabilities, JVF also operates other brands of measurement and control equipment, laboratory equipment and testing equipment, established a standardized maintenance and laboratory, and equipped with professional maintenance, calibration, testing equipment and professional personnel. To meet the development needs of the industry, Jettison has set up a professional design and development team with more than ten years of industry experience. According to the individual needs of customers, Jettison has been continuously developing its own brand products - electrostatic powder passing machine, friction damage marker, surface spray processor, defect recording system and other peripheral equipment, industrial 4.0 program. It also has the ability of professional development and design for the needs of non-standard experimental equipment.

Since its founding, Jettison has acquired the leading brand agency rights in the wire and cable industry - the general agent of Clinton Instruments in China, the agent of Yuchuan Engineering Corporation in China, the agent of Beida Instruments in China, the sole agent of Lune in China in Germany and the general agent of SENSOPTIC in Switzerland.
Clinton Instruments has patented a number of spark machine technology inventions, including the invention of high-frequency sinusoidal wave changes the modern insulation wire and cable experimental methods. Clinton Instruments has a wide range of products, including all kinds of high frequency, power frequency, DC, military regulations pulse spark machine and portable spark test gun, cable fault locator and spark test calibrator.

Takikawa Engineering Co., Ltd. is the only professional manufacturer engaged in the development, design, manufacture and sales of wire and cable on-line measuring instruments in Japan. Its measuring instruments include laser diameter measuring instrument, external diameter concave convex instrument, wire joint testing instrument, defect recorder, eccentricity instrument, etc., are deeply favored by cable, steel, bar, pipe and other types of customers.

Beida Instruments provides customers with complete process control solutions using a variety of non-contact measurement technologies that provide on-line dimension monitoring, control and sample/part inspection functions for a wide range of products, such as wires, cables, optical fibers, metals, rubber, plastics, flat straps, pipes, etc. And hose and other manufactured products.

Founded in 1991, the German LUNE Company is an independent representative of the German Ronan Engineering Company, with more than 25 years of experience and technology, its product online thermometer, based on the principle of thermal convection, can be accurate and non-contact without involving optics, measurement is not affected by product appearance, color, reflective grade, etc., can be directly on the production line real-time. Temperature measurement.

Switzerland SENSOPTIC Co., Ltd. was founded in 1998, focusing on the development and production of on-line surface defect detection of micro-wires in optical sensors, its products have unique characteristics and a wide range of areas involved. Automatic measurement system can be fully integrated into any on-line multi-wire continuous quality control production process, portable design for easy production and test site offline sample detection; sensor non-contact measurement in one or two plane operation, diameter from 0.01 mm to 4 mm, in the vicious environment can be operated without moving The components have low maintenance cost and long life.

As a supplier of professional instrumentation testing solutions, JET has established good cooperative relations with many well-known enterprises at home and abroad, such as Zhongli Science and Technology Group, Futong Group, Foxconn Science and Technology Group, Hitachi Electric Wire, Computers Electric Wire, Nixon Group, Sumitomo Electric and so on.

We adhere to the "professional, honest, efficient" business philosophy for the purpose of doing a good job in the brand, to provide customers with better service. Many excellent enterprises at home and abroad have long-term trust and support in our company, and have proved the good quality of our products and services through practical actions.
| | |
| --- | --- |
| Business type | Manufacturer, Agent |
| Industry | Testing Instruments & Equipment |
| Products | Laser Caliper Series, Outer Diameter Bump Detector Series, Wire Joint Detector |
| Established | 2011 |
| Ships to | Worldwide |
Contact info
| | |
| --- | --- |
| Address | Building 14, No.333 ChongYuan Road, Zhouzhuang Town, Kunshan County, Suzhou City (Yuanwanggu IOT Industrial Park), Jiangsu Province, 215300, China |
| Phone | +86-0512-5735 5096 |
| Fax | +86-0512-5735 5097 |