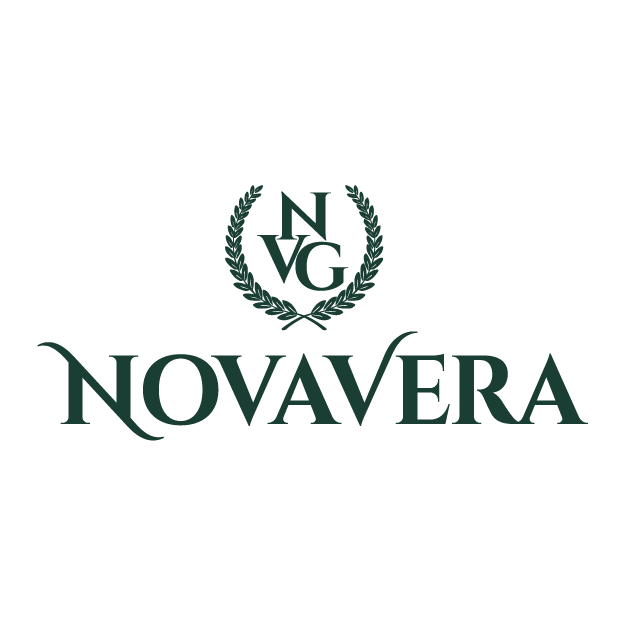 Send inquiry
About us
The Birth of Novavera:

The story of Novavera, the world-renowned olive oil producer, begins in 2018 in the fertile lands of Ayvalık. Novavera is proud to be the 6th best olive oil producer globally, as ranked in the 2020 EVOO World Quality Ranking, and the most awarded olive oil in the country. Novavera is a woman-led brand that stands for both health and a harmonious connection with nature.

The journey of Novavera started with Bahar Alan, a graduate of METU Industrial Engineering, who, after a personal health challenge, realized the importance of health and living in harmony with nature. With 25 years of corporate experience, Bahar set out on a new path in Ayvalık, the centuries-old hub of olive and olive oil production, to bring her vision to life.

The Beginning of a Beautiful Journey:

"It all started on a sunny spring day, surrounded by the majesty of olive trees with thick trunks and leaves that danced in the wind, surrounded by the sweet fragrance of poppies and the fluttering of butterflies. The olive trees, like wise elders, had aged gracefully, capturing my heart and imagination.

That evening, I couldn't sleep, filled with excitement and joy at the unexpected discovery of these "immortal trees" in Ayvalık, which I would admire every day. This is how the name Novavera, meaning "New Spring" and "New Truth", was born.

In Manisa, we are nurturing young olive trees, the newest members of our family, as they grow taller each day, inch by inch. We watch with joy and excitement as they flourish.

Our Values:

Health and Harmony with Nature are at the core of Novavera's values. Our focus is to create products that prioritize human health and wellbeing, while also taking into consideration the impact on the environment. We strive to produce products in a way that is both sustainable and mindful of the delicate balance of nature. Our aim is to offer products that not only improve the health of our customers but also promote a harmonious relationship between humanity and the natural world. Our slogan, "Health for Your Life", emphasizes the importance of health and our commitment to promoting a healthier and more sustainable future.

Novavera Groves:

At Novavera, our olive oils are sourced from 50,000 olive trees spread across 1450 hectares of privately-owned land in Ayvalık and Manisa. The Trilye variety of olives, grown at an altitude of 600 meters in Manisa, are known for their high polyphenol content and intense fruity flavor, thanks to the ideal growing conditions and surrounding environment.

Our olive groves are certified by TürkGap and ORSER for organic agriculture and are irrigated using a sustainable drip method to ensure that we minimize our impact on the environment. This approach helps us to produce high-quality olive oils while preserving the natural balance of the land.

Production Process:

At Novavera, our production process is guided by our commitment to environmental sustainability and maintaining a harmonious relationship with nature. To achieve this, we have implemented several key practices in our production process:

Hence,

1. Organic Farming: We cultivate our olive trees using organic methods to minimize our impact on the environment.
2. Drip Irrigation: Our trees are watered using the efficient and sustainable drip irrigation method to conserve water and protect the environment.
3. Residue Testing: We regularly test our olive oils to ensure that there are no harmful pesticide residues, providing our customers with a safe and pure product.
4. Two-Phase System: Our production process uses a two-phase, environmentally friendly system, which minimizes waste and ensures that no water is added to the olive paste, avoiding the formation of black water.
5. Pomace Recycling: We send our solid olive pomace to recycling facilities, where it is transformed into fuel, contributing to the reduction of waste and protection of the environment.
6. Certifications: Our production facility holds several key certifications, including ISO 22000, ISO 9000, ISO 14000 and BRC, demonstrating our commitment to producing high-quality products in a safe and sustainable manner.

By following these practices, Novavera is dedicated to producing premium quality olive oils while protecting the environment and promoting sustainability.

Transportation of Olives:

At Novavera, our olives are transported to our factory immediately after harvest to ensure that the milling process begins without any delay. To ensure the quality of the olives, climatized vehicles are used for transportation from distant locations when necessary.

Selection, Sorting and Double Washing:

The olives are first subjected to a selection process, where any damaged or defective fruits are removed through visual inspection.

The remaining olives are then double-washed to remove any residue from the surface of the fruit. City water, which has passed through a special filter, is used for washing to maintain the purity of the final product.

By implementing these processes, Novavera is dedicated to producing high-quality olive oils that meet the highest standards of quality.

Cold Extraction:

At Novavera, all of our olive oils are cold-pressed, which means that the temperature of the olive paste is not allowed to exceed a certain level during any stage of the production process. Our production infrastructure is equipped with technology that minimizes friction and allows the paste to be cooled at specific points to ensure that the oil is produced in a way that meets the standards for cold-pressed production. The paste temperature is monitored at six different points to guarantee that it remains within the required range.

Olive oil has 3 enemies:

• Heat
• Light
• Oxygen

Protection from Heat, Light and Oxygen:

Olive oil is susceptible to degradation from heat, light, and oxygen. To protect the oil from these elements, it is stored in air-conditioned environments at a temperature between 18-20 degrees in steel tanks, which eliminates contact with oxygen. The oil is then packaged in special dark-colored bottles with a ball cap and a UV filter that minimize exposure to air, light and other elements that could compromise the quality of the oil. By taking these precautions, Novavera is dedicated to delivering high-quality olive oils that retain their natural properties and fresh taste for longer periods of time.
Business type

Manufacturer

Main category

Food & Beverage

Main products

Olive Oil

Certification

ISO 9001, ISO 14001, ISO 22000, Halal, Kosher

Export markets

Worldwide
Contact info
Address

Tellikavak Caddesi 34. Sk. No:6 Ayvalık, Balıkesir

Phone

+90 266 312 44 44

Fax

+90 266 312 44 44

Email

info@novavera.com.tr

Website